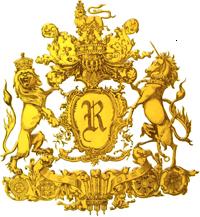 WE ERADICATE & KILL THE MOULD IN YOUR PROPERTY ! AND NOT COVER IT !
We can eradicate your mould problem with our cost effective treatment, as long as the cause of the contamination is found and eliminated.
Most treatments not carried out by Specialist Mould Removal Services will not kill the mould spores and will only cover the problem and not eradicate it ! Only for the mould to return and spread.
We work very closely with the manufacturers of the chemicals used in the complete eradication of mould. Our staff are fully trained in all aspects of black mould treatment and only use products that are recognised within the trade.
LEGAL RESPONSIBILITIES
The Control of Pesticides Regulations 1986 and 1987 (as amended) (COPR) made under part III of the Food and Environmental Protection Act 1985 (FEPA) control the use by Specialist Mould Removal Services, of pesticides and Fungicides so as to protect human, animal & plant health; safeguard the environment; provide for the safe efficient methods of controlling mould and provide information on pesticides and fungicides as required.
Only pesticides and fungicides that are approved can be used by Specialist Mould Removal Services for the use of mould control treatments.
Health and Safety in respect of pest control activities is controlled by The
Health and Safety at Work etc Act 1974 and regulations made under the
Act.
The Control of Substances Hazardous to Health Regulations 1999
(COSHH) require that suitable and sufficient assessments of the risks to
employees created by the use of substances hazardous to health are carried
out.
Specialist Mould Removal Services will consider the following factors when considering whether a Fungicide is suitable for use: -
- Approval for use under FEPA & COPR. And any other governing bodies,
- Appropriate approval for the intended use.
- The safety of preparation and application of the Fungicide.
- The chosen fungicide must present the least risk to human health whilst achieving effective infestation control.
SAFE USE OF MOULD CONTROL PRODUCTS & MATERIALS
Mould control products and materials must be used safely at all times in accordance with the requirements of the following: -
- Manufacturer's instructions and hazard data sheets.
- The appropriate product COSHH Assessment
- The appropriate risk assessment and safe working arrangements
- It is a requirement that ALL products used by Specialist Mould Removal Services carry an HSE number where such numbers are issued to the products used.