A mould growth consultant trained in damp and condensation in buildings will assess the problem causing the mould growth with an initial assessment.
Full investigation includes:
Visual Inspection
Moisture Testing
Humidity Testing
Analysis of Underlying Cause
Remediation Requirements
Structured Recommendation / Report
Quotation.
A course of treatment will be advised, and then our skilled staff will treat the problem in a sympathetic manner causing the least amount of disruption to the property and its tenants.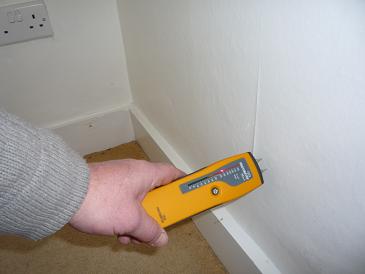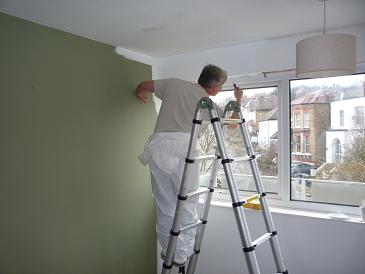 Q: What makes your mould eradication treatment different from others claiming to be able to remove the mould problem.
A: We diagnose why you have the problem so that the mould can be completely eradicated and not return.
We will kill and remove the mould growth using the correct treatment procedure.
Q: Is the mould eradication treatment expensive?
A: Our treatment is very cost effective because it is approved and works! Why waste your money on redecoration costs, only for the mould to return and make your property inhabitable.
Q: Will the mould return?
A: If you take steps to reduce the codensation in your property and take action on our recomendations the mould should not return. Mould growth is a symptom of a cause, lack of air circulation, high humidity, water leaks and flooding are common causes of mould contamination, if the cause is not rectified the mould may return. Reducing condensation in a property can be acheived with very little financial outlay, and simple lifestyle changes.
Q : Are the chemicals used in the treatment harmful to my family?
A: No the chemicals are not harmfull to you or your property, all the chemicals have approval and are designed for the purpose, but we do request that you refrain from entering the work area whilst we are applying them as respiratory equipment and full personal protection must be worn by the technician while the application is in progress.
Q: How long does the process take?
A: That obviously depends on how much of the property has been contaminated and what is required to eradicate it.